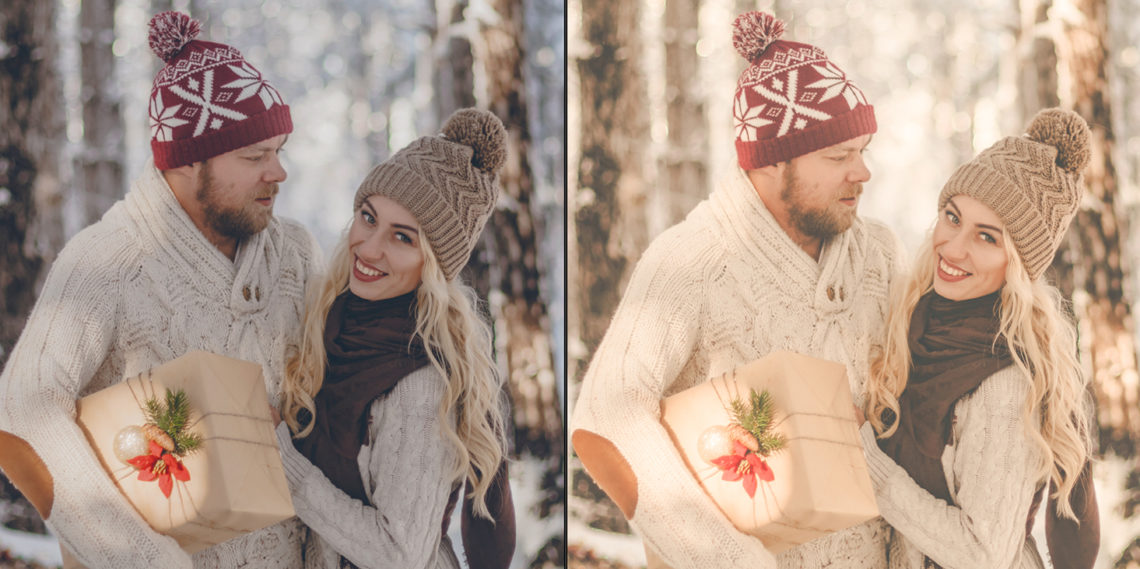 Before on the Left, Boho Dream Preset Edit on the Right
The Boho Preset Bundle is a simple way to add that warm muted look to your photos with one click.
The bundle contains 8 different presets with different looks for different lighting situations and exposures.
As we all know, no two photos are exactly a alike, so these presets are also adjustable. This means if your photo is a bit dark you can apply the pr
eset and still be able to to adjust the image exposure without changing the preset too much.
Presets can make your images really pop and give you a way to have a cohesive look in your photos both online and in print.
For those looking to have a great looking social media feed presets are a great way to go. They help you maintain the same look in all of your images. This makes your feed look more put together, professional, and overall more aesthetically pleasing.
Having a beautiful feed is not only fun, but also great for those who use Instagram, Facebook and other social media sites for promoting their business.
Those with a brand look are more identifiable. So when your photo comes across a followers feed they will know that it is yours before they even start to read.
Lightroom presets are also a great way to set the mood for a photo. So you can get many different kinds and use them in creative ways to convey the mood you are trying to achieve in your photos to match your blog or social media as well.
If you want to see more presets by Shiny Tiny Love, aka me, you can check out my shop on Etsy here: Shiny Tiny Love Etsy Shop
The Lightroom Preset Files and What You Need
So, you may be thinking, I love this idea, but how do I use these presets? What exactly do I get and what do I need to use them?
Well here are your answers…..
What's Included
These preset bundles include both Lightroom mobile presets in the DNG format as well as XMP files for the Lightroom desktop application.
What You Need to Use Them
Lightroom mobile is a free app that works on most Android and Apple mobile devices. Make sure to download the app to your device before purchasing these presets as they do not work in other photo editing apps, only Lightroom.
Lightroom for desktop can be purchased as a subscription or as the full program. Subscriptions start at $9.99 right now, but be sure to check Adobe's website for the latest prices and promotions. This, obviously, is not included with the presets.
How to Use Them
These presets are very easy to use and install. When you go to download your presets after purchase you will receive a PDF guide with instructions on downloading and installing your presets.
I will be making video tutorials soon a well, but there is also always YouTube if you are more of a visual learner. (There are links to helpful YouTube tutorials in the PDF as well.)
Once you have the presets installed all you need to do is import the images you wish to use them on and then apply the presets to them. Sometimes a few adjustments to exposure may be required to make it look just right. However, most of the time, it looks great with that one click.
This will save you tons of time and fussing over your photos. Which of course, leaves you with more time for everything else.
Questions?
If you have any questions feel free to reach out via email shinytinylove@gmail.com. If you have purchased an item from the Etsy store please contact me through Etsy messenger so I can better assist you.
Thanks for checking out the new preset bundle! I hope that it saves you tons of time and gives you that look you need to really catch you audiences eye!
Warm Regards,
Amanda
P.S. Sign up to get Free Blogger Presets and my newsletter here!