Hello! The April digital stickers have been released to the freebies vault! There are some fun digital stickers for planning as well as some digital planner stickers with the dates for May.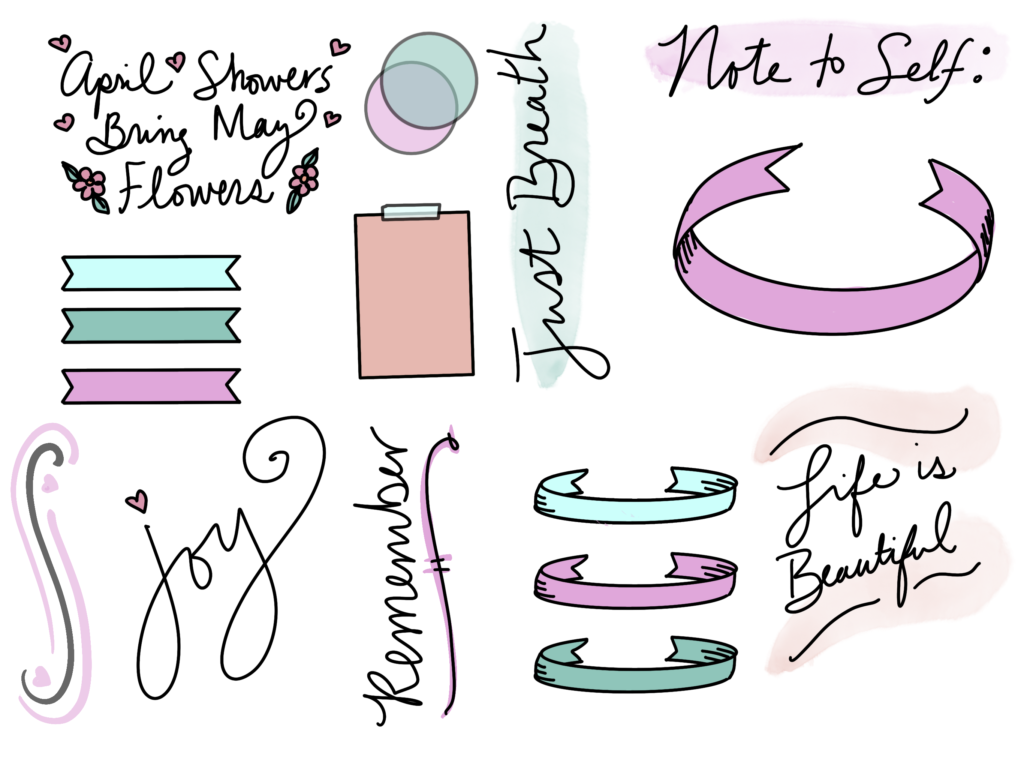 If you haven't signed up yet you can do so here:
I hope that you love these fun color coordinated stickers for the rest of April and into May. They are great for adding a little joy to your planner or journal.
I have also created date stickers for the month of May. These are great because you can use them to date a journal, weekly calendar or monthly calendar. They include the day of the week which makes things even easier. You don't have to worry about mislabeling your days and you can start your week on the day you want!
As you can see above I have also created a journal with watercolor paper digital pages. I love this because when you use any of the transparent stickers you can still see the texture of the watercolor paper through them making the sticker look like it really is painted on the page. Many of this months sticker utilize some of that transparency effect.
These stickers are easy to make if you already have an iPad. If there is enough interest in learning how to make digital stickers I may do a few videos on it later this year. Send me a message if you would like to learn how.
You can reach me here: shinytinylove@gmail.com
I hope that you are all well and enjoying some lovely weather with those you love when you have time.
And as always, I ask that you do not use these files for any large commercial projects. You have permission to use them for your own personal planning and small business social media posts. They cannot be used for a commercial campaign or be used, sold, or given to another party.
P.S. Already a vault member? Click here to sign in.