This month's theme is digital stickers for photographers and their photography business in springtime colors!
After all photographers must plan too! In fact, photographers must plan more than your average person, because being self-employed means you must be in charge of all of the things!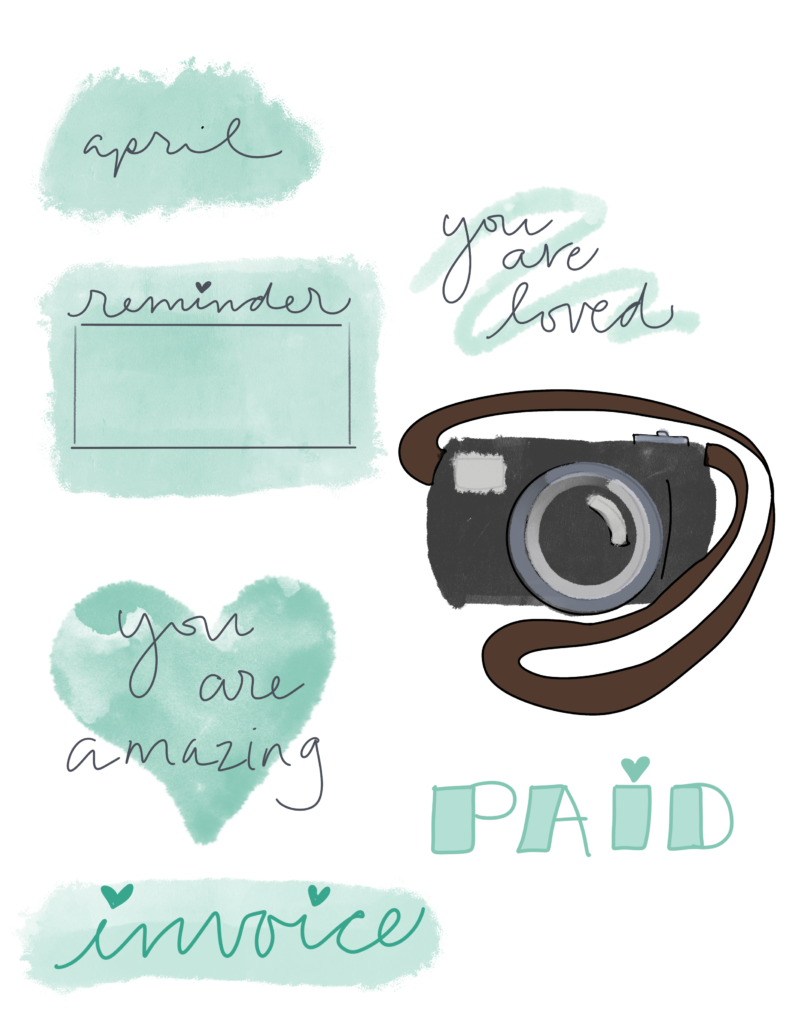 These digital stickers go great with any of the planners in the planner shop RadPaperlessPlanner on Etsy. There will be another set for photographers out soon!
I have also been working extra hard on creating easy to use marketing materials for photographers. So if you are planning a mini session or just looking for some easy to use marketing materials check out my shop ShinyTinyLovePresets on Etsy.
Photography Business Templates
Doing all of your own planning, marketing, editing, and customer service as a photographer can be so hard!
So skipping the step of having to come up with a design for your promotions, is helpful and time saving! Take that time and use it for things you love and moving your photography business forward faster!